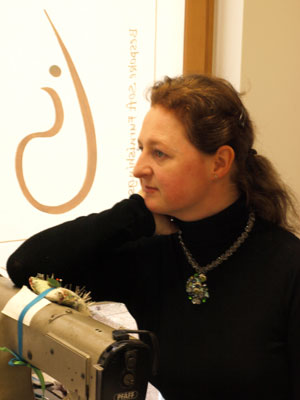 Testimonials

MARY in KILLINEY:
says
How delighted I am with the curtains, they're absolutely stunning. I don't know why I didn't do them years ago. Lovely - lovely Job!
DOROTHY D6W: The Service from Is.Interiors is excellent. Isabella helped with the selection of materials and measured up for fitting. The curtains arrived on time and hung beautifully.
This is my third time using Is.Interiors, which speaks for itself. Isabella goes that extra mile in giving of her expertise with a very personal service
CATORINA D14: The curtains and the Roman blind that Isabella made are absolutely beautiful. They are perfect in every way, even down to the smallest detail of the tie-backs. I admire them every day. Isabella has a wonderful way with people and takes great pleasure in her work.

MARY-JANE D4: The curtains are fantastic. Thank you so much, you have created the ideal. A little dream come true. I am so happy with them...such a professional job. With such insight and skill. Thanks again.

HILARY in DALKEY: I knew Isabella was a consumate professional. Her attention to detail on the finished work was quite exceptional.

DONAL & PAULA in D24: The new curtains in the kitchen are so beautifully made and have brightened up the room. Many thanks for the care and attention - it was much appreciated.