Is. Interiors
COUTURE CURTAINS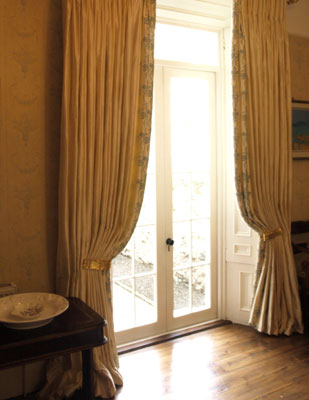 Silk, interlined curtains are a specialty of Is. Interiors. All curtains are couture finished. For us this means all the pleats are completely hand-finished, the hems are all mitred and wieghted, and all linings and interlinings are interlocked together. As with any couture item each pair of curtains is finished with a sew-in woven label.
Even a modern architect designed home with a minimal approach to the decor will benefit from this couture finisd as the more stream-lined the style the more the detail will show.
Although silk really needs to be interlined (and protected from damage by the sun) many other fabrics really benifit from the extra body and drape interlining gives to the curtains. In fact a designer fabric really only looks 'designer' when properly made up.
In some circumstances interlining does not suit the style of the window or the use of the room. In this case we still find the curtain and linings that are interlocked and made up to the same couture standard as the interlined curtains will give many years of lovely drapes.
Of course curtains can be unlined, the obvious type are voiles, or sheers. Unlined cottons and linens can be stunning as under-curtains to a heavier 'dress' pair, or as a pair to soften the window that has a functional blind or shutter underneath.

Buget considerations:
Curtains are a large element in any room decoration and along with the carpet and wallpaper they will often be only changed every 7 or 8 years and in reality a really good pair of curtains can last through two or three changes of wallpaper and carpet giving exceptional value for money if you think you will have your couture curtains for in the region of 12 to 14 years.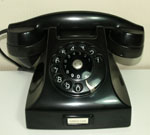 Click on the phone to link to contacts page


Bespoke Couture Design